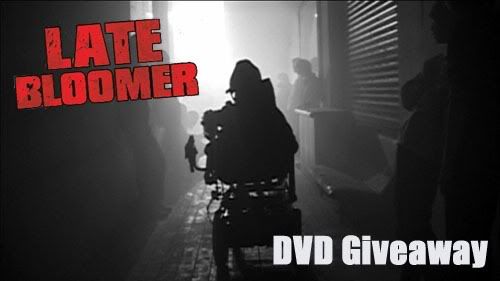 Thanks to the fine folks over at Bone House Asia and Tidepoint Pictures, we have three (3) copies of Go Shibata's excellent Late Bloomer (click here for our review) to give away!
What do you need to do to enter? It's simple, really; all you have to do is answer the following question: In what facet of your life would you consider yourself a "late bloomer"? It doesn't have to be anything personal, it can be anything. For example, its only been over the past few months that I've begun to appreciate and get into Kung-Fu films. Your answer doesn't have to be film related…maybe you didn't get your first job until you were 25, or even though your grew up in the NES era you didn't really get into video games until the days of XBox360. Feel free to make something up if you can't honestly think of anything…be creative!!
Email your answer, along with your name and mailing address to: kamui@infini-tropolis.com
Contest ends at 11:59pm March 22nd. Three (3) winners will be selected at random from all valid entries, and the DVD's will be mailed out on March 23rd, so you'll have the film in your hands on the week it's released! The contest is open to anyone around the world, just make sure you're capable of playing an R1 NTSC DVD.