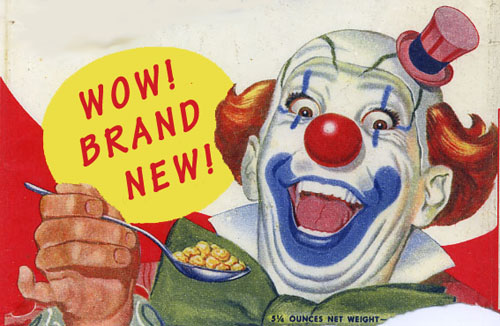 It's a new year, so why not introduce a new element to Infini-Tropolis? If you direct your attention over to the right on the home page, you'll notice a new section. It's called "Short Circuits", and it's a new element created to bring you even more new content, much more frequently than before.
With so many DVD's coming our way for review, we've fallen pretty behind over the past few months. In an attempt to remedy this, we've decided to create a new section called Short Circuits, which will feature shorter, more compact reviews for DVD releases only. These will still feature full resolution clickable screenshots, comments on the quality of the DVD's and the extra features, and a capsule-like review of the film with the information you're looking for when reading a review. All of these reviews will be archived and accessible from the review index (now with jump-links so you don't have to scroll like a crazy person!) and with the smaller format, we hope to have new content popping up on the site on a much more regular and frequent basis.
This should also make our more in-depth reviews much more special, and we'll still be featuring DVD reviews there as well, for films that warrant the extra attention. So, dig into the four reviews we've launched the section with, and feel free to let us know what you think!